DISTRICT ANNOUNCEMENTS

---
Email Update Information For Staff and Students:
Email upgrades are NOT complete at this time. Users will notice a gap in emails from about February 20 and March 1. Messages from this time period will fill in as the morning goes on.
If you are seeing this when you attempt to log in to Google Drive or Gmail:
Select "Use Another Account" and enter your email address as seen below:
You should only need to do this step the first time you log in to your mail.
---
1st Annual Wave Run

On Saturday, March 17th at 9:00am Meade County Schools is hosting the first annual Wave Run to raise money for the WHAS Crusade for Children Foundation. This 5K race will begin at Brandenburg Primary and continue on the campuses of David T. Wilson and Stuart Pepper Middle School. Entry fee is $20 for adults and $10 for Meade County Students. Making a donation is also an option. All participants that complete online registration by March 1st will be guaranteed a shirt. Registrants after March 1st may receive a shirt based on availability. Children are encouraged to participate, but must be accompanied by an adult.
Online registrations will be accepted at the link below. All proceeds and donations will go to the WHAS Crusade for Children Foundation. The race will be moved inside to Brandenburg Primary if there is inclement weather. The link below will be posted on our Meade County Schools district Facebook page. Please share this link on social media and with anyone who would be willing to support the WHAS Crusade for Children. Have a great week!
https://runsignup.com/Race/KY/Brandenburg/WHASCrusadeforChildrenWaveRun
---
---
2018-2019 School Calendar Approved
---
Survey for Families With Home Schoolers
---
The Meade County School District does not discriminate on the basis of race, color, national origin, sex, disability or age in its programs or activities and provides equal access to the Boy Scouts and other designated youth groups. Inquiries may be directed to Bill Adams, Meade County Schools Title IX Coordinator and Section 504/ADA Title II Coordinator, at 1155 Old Ekron Road, Brandenburg KY or by calling 270-422-7500.
---
Great News For Families with Elementary & Middle School Students
We are pleased to inform you that Meade County Primary, Elementary, and Middle Schools will be participating in the National School Lunch and School Breakfast Programs called the Community Eligibility Provision (CEP) for School Year 2017-2018.
What does this mean for you and your elementary/middle school children?
All enrolled students of Meade County Primary, Elementary and Middle Schools are eligible to receive a healthy breakfast and lunch at school at no charge to your household each day of the 2017-2018 school year. Your child(ren) will be able to participate in these meal programs without having to pay a fee or submit a meal application. However, for other federal programs such as Title One and Family Resource/Youth Services, we ask you to complete the Household Income Form.
If we can be of any further assistance, please contact us at 270-422-7510 or email terry.lancaster@meade.kyschools.us.
---
Preschool Registration For 2017-18
The Meade County Preschool Program is open to all eligible 3 or 4-year-olds residing in our district.
Transportation is provided.
To register your child, please go to the Board of Education Office,
1155 Old Ekron Road, Brandenburg
---
Like us on Facebook to keep up with school closings and other important information!
---
Coming Fall 2017...
Take a look at the plans for the renovation of the Meade Area Technology Center and the high school campus!
---
Meade County Schools and Elizabethtown Community and Technical College Expand Educational Partnership
Meade County Schools and Elizabethtown Community and Technical College officials have announced a new partnership that will enhance and expand educational programs for Meade County residents.
"The expansion of our partnership with Elizabethtown Community and Technical College will help ensure that all students are equipped with the skills needed to earn a good living upon graduation," said Dr. John Millay, superintendent of Meade County Schools. "Dr. Thelma White and the ECTC community have worked side-by-side with us to realize our shared vision of creating a facility that is a model for educational excellence and achievement."
Earlier this year, the Meade County Board of Education announced a $14 million renovation and expansion of the Meade County Area Technology Center (ATC), which is located on the Meade County High School campus. The renovation of the existing facility and the addition of nearly 50,000-sq-ft. will provide space for career pathway programs, college-level courses and continuing education opportunities for Meade County students. Meade County's adult education programs, which are coordinated by ECTC, also will be housed in the expanded facility, enhancing access to these programs.
Dr. Millay noted that Meade County High School students have 26 career pathway programs from which to choose. Many of those pathways align closely with ECTC's technical programs.
"With Dr. White and members of the ECTC faculty, we have fine-tuned our programs to ensure that they meet society's needs and current industry standards," he said.
Members of the ECTC technical programs faculty also consulted on the design of educational spaces as well as selection of new equipment.
"We're very pleased to work with Dr. John Millay and Meade County teachers and staff to help design programs that will lead to a smooth transition to college and, ultimately, high demand, high wage jobs," Dr. White said. "The expansion of educational programs and services will give students exciting career and educational options and contribute greatly to the economic development of Meade County and the surrounding area."
The Meade County ATC was built in 1975 and received some minor improvements in the early 1990s. The renovation will include upgrades to each of the existing high bay areas for welding, automotive, heating, ventilation and air conditioning, emergency medical technical and carpentry programs. Additional space will be added for the existing pre-nursing and marketing programs. Also planned is space for four new programs – allied health, information technology, robotics and machine tool/industrial maintenance.
When construction is completed in August 2017, the Meade County facility will be one of the most advanced and comprehensive technical schools in Kentucky. Sherman/Carter/Barnhart, Lexington is project architect.
---
---
Do you have access to Infinite Campus Parental Portal?
Infinite Campus (our student information system) provides Campus Portal – a "real-time", web-based, secure application that allows parents to use the internet to view their student's attendance, behavior, grades and schedules. With one unique login, you will be able to see information regarding all your children in one location. Once you have your portal account set up online, you can go mobile with the Campus Portal app.
If you don't have a login, call your child's school to get your ID # to create an account today.
---
Meade County Schools Survey
Please use this survey to provide Meade County Schools with feedback about our programs. We appreciate any input that you can provide as we continually strive for excellence!
---
WHAS 11 CRUSADE

Click the icon to visit WHAS 11 Crusade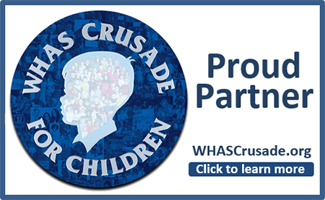 Meade County Schools were awarded $22,000 by WHAS Crusade for the 2016-2017 school year.
The grant will be used for the following:
To develop the district's first sensory room at Brandenburg Primary and physical therapy equipment to be used with special needs students.

If you would like to donate to WHAS11 Crusade For Children,
click the "Make a Donation" link to be redirected to their website.
---