DISTRICT ANNOUNCEMENTS

---
We are excited to announce JROTC Pathway is coming to MCHS!
For more information, check the high school's webpage.
---
Summer Meals for Kids & Teens!
From 5/28-7/19 at David T. Wilson Elementary,
The Summer Feeding Bus will make stops in the following locations:
Buckler Avenue, Pleasant Hill Mobile Home Community, Warren Lane, and Wimpee Road
(All locations will be closed on July 4 & 5)
---
---
To the Parents of students with special needs:

Please complete the parent involvement survey. Your responses will help guide efforts to improve services for children and families.
Parent Involvement Survey 2019
---
Preschool Registration Information

---
Kindergarten Registration Information
---
Snow Learning Days
Meade County Schools have again been approved to offer up to ten Non-Traditional Instruction days. The state offered these days to allow districts that may miss an excessive number of days of school due to weather or other emergencies the opportunity to conduct school through non-traditional means on days that the district would have normally had to call school off. If we can show evidence of student participation and student learning to the Kentucky Education Commissioner, the district will not have to make up those days.
In Meade County, this instruction will be called "Snow Learning Days." On these days, assignments will be provided to each child and are expected to be turned in within five school days upon returning to school. Students will be given options to complete their work using the Internet or with pencil and paper. Teachers will be accessible during the day via email or other means of communication to offer support, if needed.
The amount of work that each child will be expected to do will vary by age and grade level. It is the hope that children will continue learning and thinking throughout the time they are away from school so when they return they are ready to pick up working right where they left off.
Currently, Meade County has missed two days of school for weather-related reasons. The first snow day will be made up on Presidents' Day (2/18/19), which was originally designated as a holiday that could be used for makeup, if needed. The second day will be made up by adding an instructional day (5/16/19) for students onto the end of the school calendar.
Packets of work will be sent home with students today. If the need arises to use a "Snow Learning Day," that information will be added to the announcement to call off school. For instance, "There will be no school in Meade County today. Students will complete the Snow Learning Day 1 packet." For information on school closings, families can listen to 93.5 WMMG local radio, watch the local television stations, sign up for FOX41 text alerts or like the Meade County Schools Facebook page.
---
---

Please download the new app for Infinite Campus. Your same user ID and password should still work in the new app. Watch the video for more information!
---
2018-2019 School Calendar Approved
---
Survey for Families With Home Schoolers
---
The Meade County School District does not discriminate on the basis of race, color, national origin, sex, disability or age in its programs or activities and provides equal access to the Boy Scouts and other designated youth groups. Inquiries may be directed to Bill Adams, Meade County Schools Title IX Coordinator and Section 504/ADA Title II Coordinator, at 1155 Old Ekron Road, Brandenburg KY or by calling 270-422-7500.
---
Like us on Facebook to keep up with school closings and other important information!
---
Meade County Schools Survey
Please use this survey to provide Meade County Schools with feedback about our programs. We appreciate any input that you can provide as we continually strive for excellence!
---
WHAS 11 CRUSADE

Click the icon to visit WHAS 11 Crusade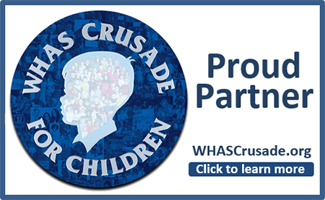 Meade County Schools were awarded $19,000 by WHAS Crusade for the 2018-2019 school year.
The grant will be used for the following:
To develop district sensory rooms and braille printer to be used with special needs students.

If you would like to donate to WHAS11 Crusade For Children,
click the "Make a Donation" link to be redirected to their website.
---