DISTRICT ANNOUNCEMENTS

---
---
2015-16 Snow Routes
During the winter there are times when it is determined that some roads are safe to travel, while others are not.
Please see our current Snow Routes to find how your area will be affected.
---
Do you have access to Infinite Campus Parental Portal?
Infinite Campus (our student information system) provides Campus Portal – a "real-time", web-based, secure application that allows parents to use the internet to view their student's attendance, behavior, grades and schedules. With one unique login, you will be able to see information regarding all your children in one location. Once you have your portal account set up online, you can go mobile with the Campus Portal app.
If you don't have a login, call your child's school to get your ID # to create an account today.
---
---
Like us on Facebook to keep up with school closings and other important information!

---
Meade County Schools Survey
Please use this survey to provide Meade County Schools with feedback about our programs. We appreciate any input that you can provide as we continually strive for excellence!
---
WHAS 11 CRUSADE

Click the icon to visit WHAS 11 Crusade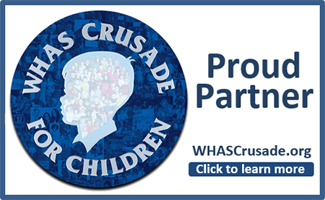 Meade County Schools were awarded $25,000 by WHAS Crusade for the 2015-2016 school year.
The grant will be used for the following:
To purchase a van and physical therapy equipment to be used with special needs students.

If you would like to donate to WHAS11 Crusade For Children,
click the "Make a Donation" link to be redirected to their website.
---