DISTRICT ANNOUNCEMENTS

---
Due to current weather conditions, graduation will be moved indoors. If there is a significant change in weather & field conditions, graduation may be moved outdoors.
Final decision will be posted at 5:30. Follow the Meade County Facebook Page for any updates.
---
Meade County Food Service Department is excited to announce that they are providing a summer feeding program.
There will be FREE lunch for ALL students ages 2 to 18 this summer at any of the sites listed below. See chart below for starting dates and times. The main serving site for the county will be DTW Elementary. However, we will also have other sites and a mobile bus traveling daily. Keep watching for more details.
No one has to qualify--this is FREE to all kids.We need lots of families to participate so that we will be able to offer this again in the future.
---
Meade County Schools will be closed on Tuesday, May 17 for election day.
The last day for students will be Thursday, May 19.
Graduation will be held at Meade County High School on May 20 at 8 p.m.
---
---
Do you have access to Infinite Campus Parental Portal?
Infinite Campus (our student information system) provides Campus Portal – a "real-time", web-based, secure application that allows parents to use the internet to view their student's attendance, behavior, grades and schedules. With one unique login, you will be able to see information regarding all your children in one location. Once you have your portal account set up online, you can go mobile with the Campus Portal app.
If you don't have a login, call your child's school to get your ID # to create an account today.
---
Like us on Facebook to keep up with school closings and other important information!
---
Meade County Schools Survey
Please use this survey to provide Meade County Schools with feedback about our programs. We appreciate any input that you can provide as we continually strive for excellence!
---
WHAS 11 CRUSADE

Click the icon to visit WHAS 11 Crusade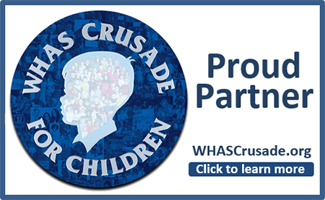 Meade County Schools were awarded $25,000 by WHAS Crusade for the 2015-2016 school year.
The grant will be used for the following:
To purchase a van and physical therapy equipment to be used with special needs students.

If you would like to donate to WHAS11 Crusade For Children,
click the "Make a Donation" link to be redirected to their website.
---