DISTRICT ANNOUNCEMENTS

---

Please download the new app for Infinite Campus. Your same user ID and password should still work in the new app. Watch the video for more information!
---
2018-2019 School Calendar Approved
---
Survey for Families With Home Schoolers
---
The Meade County School District does not discriminate on the basis of race, color, national origin, sex, disability or age in its programs or activities and provides equal access to the Boy Scouts and other designated youth groups. Inquiries may be directed to Bill Adams, Meade County Schools Title IX Coordinator and Section 504/ADA Title II Coordinator, at 1155 Old Ekron Road, Brandenburg KY or by calling 270-422-7500.
---
Like us on Facebook to keep up with school closings and other important information!
---
Do you have access to Infinite Campus Parental Portal?
Infinite Campus (our student information system) provides Campus Portal – a "real-time", web-based, secure application that allows parents to use the internet to view their student's attendance, behavior, grades and schedules. With one unique login, you will be able to see information regarding all your children in one location. Once you have your portal account set up online, you can go mobile with the Campus Portal app.
If you don't have a login, call your child's school to get your ID # to create an account today.
---
Meade County Schools Survey
Please use this survey to provide Meade County Schools with feedback about our programs. We appreciate any input that you can provide as we continually strive for excellence!
---
WHAS 11 CRUSADE

Click the icon to visit WHAS 11 Crusade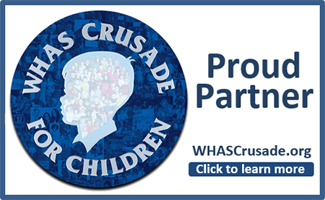 Meade County Schools were awarded $22,000 by WHAS Crusade for the 2016-2017 school year.
The grant will be used for the following:
To develop the district's first sensory room at Brandenburg Primary and physical therapy equipment to be used with special needs students.

If you would like to donate to WHAS11 Crusade For Children,
click the "Make a Donation" link to be redirected to their website.
---