DISTRICT ANNOUNCEMENTS

---
Meade County Schools and Elizabethtown Community and Technical College Expand Educational Partnership
Meade County Schools and Elizabethtown Community and Technical College officials have announced a new partnership that will enhance and expand educational programs for Meade County residents.
"The expansion of our partnership with Elizabethtown Community and Technical College will help ensure that all students are equipped with the skills needed to earn a good living upon graduation," said Dr. John Millay, superintendent of Meade County Schools. "Dr. Thelma White and the ECTC community have worked side-by-side with us to realize our shared vision of creating a facility that is a model for educational excellence and achievement."
Earlier this year, the Meade County Board of Education announced a $14 million renovation and expansion of the Meade County Area Technology Center (ATC), which is located on the Meade County High School campus. The renovation of the existing facility and the addition of nearly 40,000-sq-ft. will provide space for career pathway programs, college-level courses and continuing education opportunities for Meade County students. Meade County's adult education programs, which are coordinated by ECTC, also will be housed in the expanded facility, enhancing access to these programs.
Dr. Millay noted that Meade County High School students have 26 career pathway programs from which to choose. Many of those pathways align closely with ECTC's technical programs.
"With Dr. White and members of the ECTC faculty, we have fine-tuned our programs to ensure that they meet society's needs and current industry standards," he said.
Members of the ECTC technical programs faculty also consulted on the design of educational spaces as well as selection of new equipment.
"We're very pleased to work with Dr. John Millay and Meade County teachers and staff to help design programs that will lead to a smooth transition to college and, ultimately, high demand, high wage jobs," Dr. White said. "The expansion of educational programs and services will give students exciting career and educational options and contribute greatly to the economic development of Meade County and the surrounding area."
The Meade County ATC was built in 1975 and received some minor improvements in the early 1990s. The renovation will include upgrades to each of the existing high bay areas for welding, automotive, heating, ventilation and air conditioning, emergency medical technical and carpentry programs. Additional space will be added for the existing pre-nursing and marketing programs. Also planned is space for four new programs – allied health, information technology, robotics and machine tool/industrial maintenance.
When construction is completed in August 2017, the Meade County facility will be one of the most advanced and comprehensive technical schools in Kentucky. Sherman/Carter/Barnhart, Lexington is project architect.
---
Meade County Food Service Department is excited to announce that they are providing a summer feeding program.
There will be FREE lunch for ALL students ages 2 to 18 this summer at any of the sites listed below. See chart below for starting dates and times. The main serving site for the county will be DTW Elementary. However, we will also have other sites and a mobile bus traveling daily. Keep watching for more details.
No one has to qualify--this is FREE to all kids.We need lots of families to participate so that we will be able to offer this again in the future.
---
Meade County Schools will be closed on Tuesday, May 17 for election day.
The last day for students will be Thursday, May 19.
Graduation will be held at Meade County High School on May 20 at 8 p.m.
---
---
Do you have access to Infinite Campus Parental Portal?
Infinite Campus (our student information system) provides Campus Portal – a "real-time", web-based, secure application that allows parents to use the internet to view their student's attendance, behavior, grades and schedules. With one unique login, you will be able to see information regarding all your children in one location. Once you have your portal account set up online, you can go mobile with the Campus Portal app.
If you don't have a login, call your child's school to get your ID # to create an account today.
---
Like us on Facebook to keep up with school closings and other important information!
---
Meade County Schools Survey
Please use this survey to provide Meade County Schools with feedback about our programs. We appreciate any input that you can provide as we continually strive for excellence!
---
WHAS 11 CRUSADE

Click the icon to visit WHAS 11 Crusade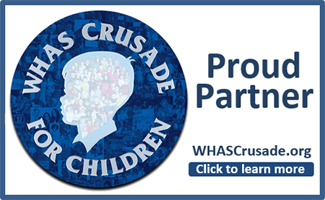 Meade County Schools were awarded $25,000 by WHAS Crusade for the 2015-2016 school year.
The grant will be used for the following:
To purchase a van and physical therapy equipment to be used with special needs students.

If you would like to donate to WHAS11 Crusade For Children,
click the "Make a Donation" link to be redirected to their website.
---