DISTRICT ANNOUNCEMENTS

---
Meade County Employee 2020 Benefits Selection Guide
---
Brandenburg Primary School Receives Funding to Build an Inclusive Playground in Brandenburg
The Meade County School District is proud to announce that Brandenburg Primary has received grant money totaling more than $80,000 to design and install an inclusive playground on their BPS campus. The money was given to the school in the form of grants and donations from the Christopher and Dana Reeve Foundation, the WHAS Crusade for Children, and the Brandenburg Primary PTO.
Dr. John Millay expressed his appreciation by stating, "It is with the greatest amount of pride that I humbly thank the Christopher and Dana Reeve Foundation, the WHAS Crusade for Children and the BPS Parent Teacher Organization for choosing the Brandenburg Primary Inclusive Playground Project for monetary support. It will help provide an equal opportunity for play and inclusion for all of our children that are located on the Brandenburg Campus. We, in Meade County, believe that all children should have the same opportunities for success in and out of our classrooms."
The school stated that it still has a few pieces of equipment that they would like to add in the future. If you are interested in donating to this project please contact Gloria Bertrand, Director of Student Improvement gloria.bertrand@meade.kyschools.us
---
To the Parents of students with special needs:

Please complete the parent involvement survey. Your responses will help guide efforts to improve services for children and families.
Parent Involvement Survey 2019
---
---
Like us on Facebook to keep up with school closings and other important information!
---
Meade County Schools Survey
Please use this survey to provide Meade County Schools with feedback about our programs. We appreciate any input that you can provide as we continually strive for excellence!
---
WHAS 11 CRUSADE

Click the icon to visit WHAS 11 Crusade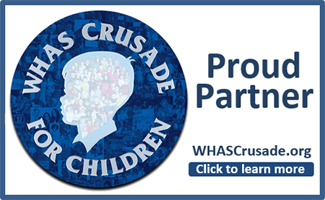 Meade County Schools were awarded $19,000 by WHAS Crusade for the 2018-2019 school year.
The grant will be used for the following:
To develop district sensory rooms and braille printer to be used with special needs students.

If you would like to donate to WHAS11 Crusade For Children,
click the "Make a Donation" link to be redirected to their website.
---